26 Vases Base Mesh Collection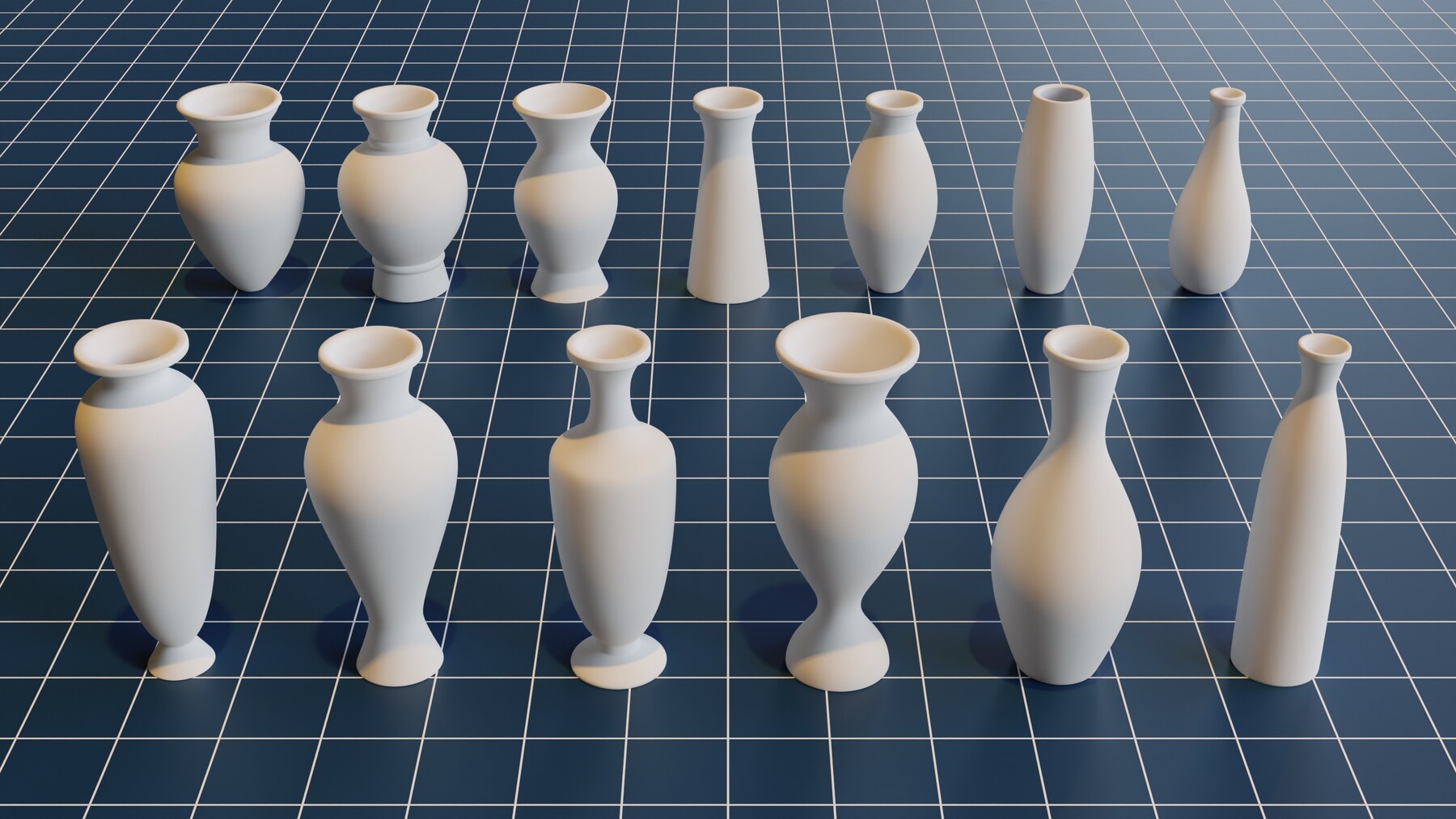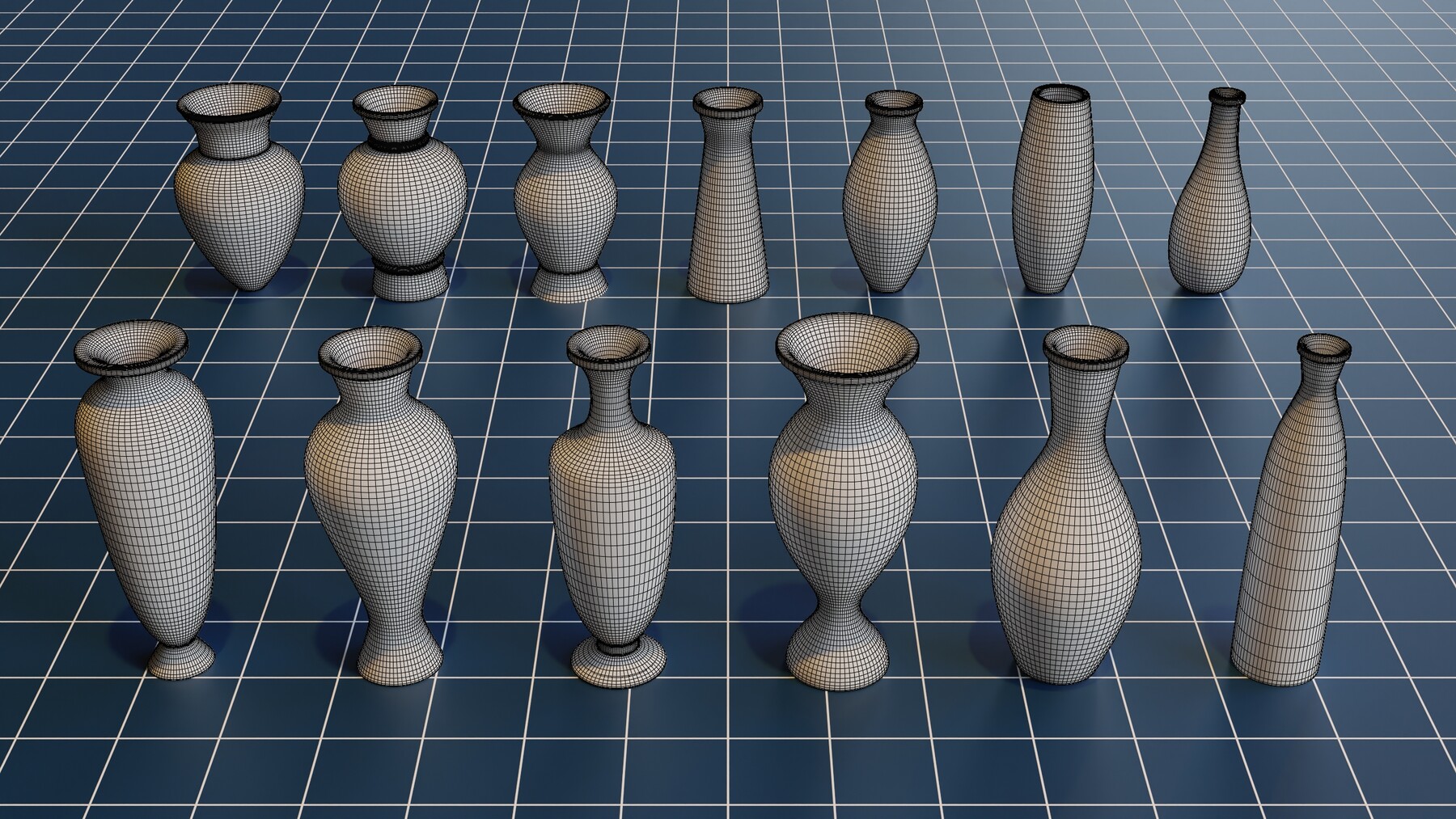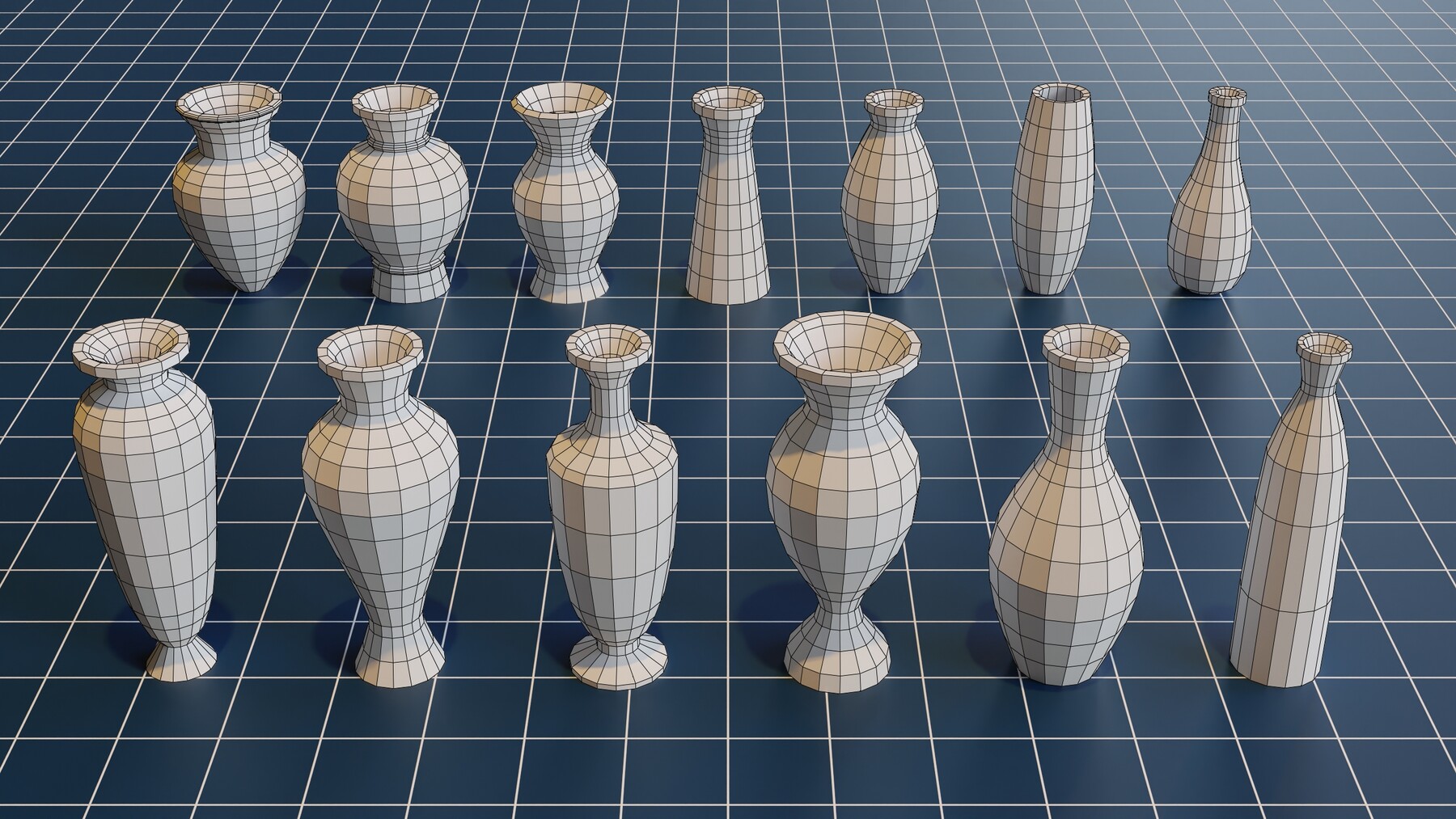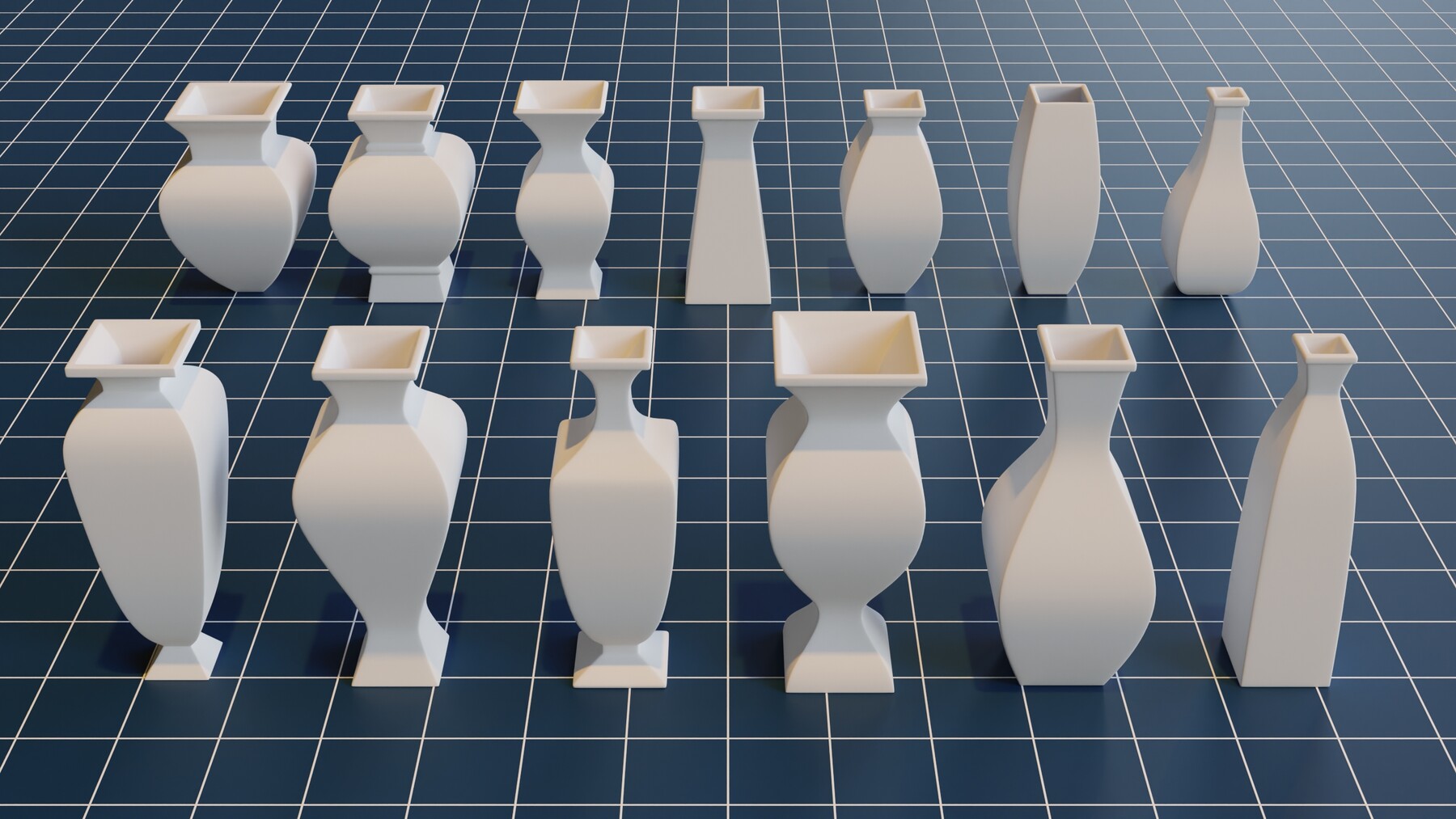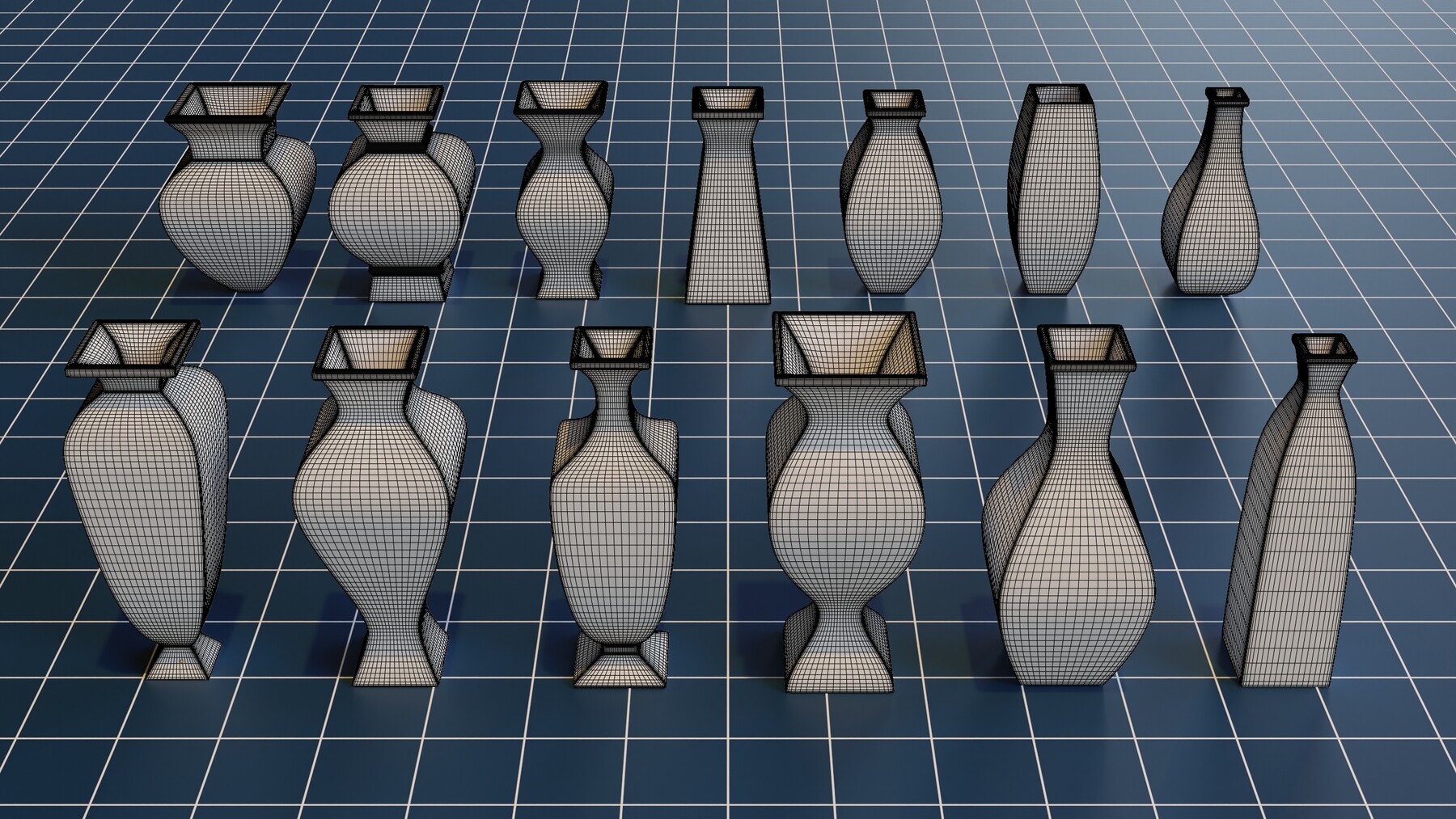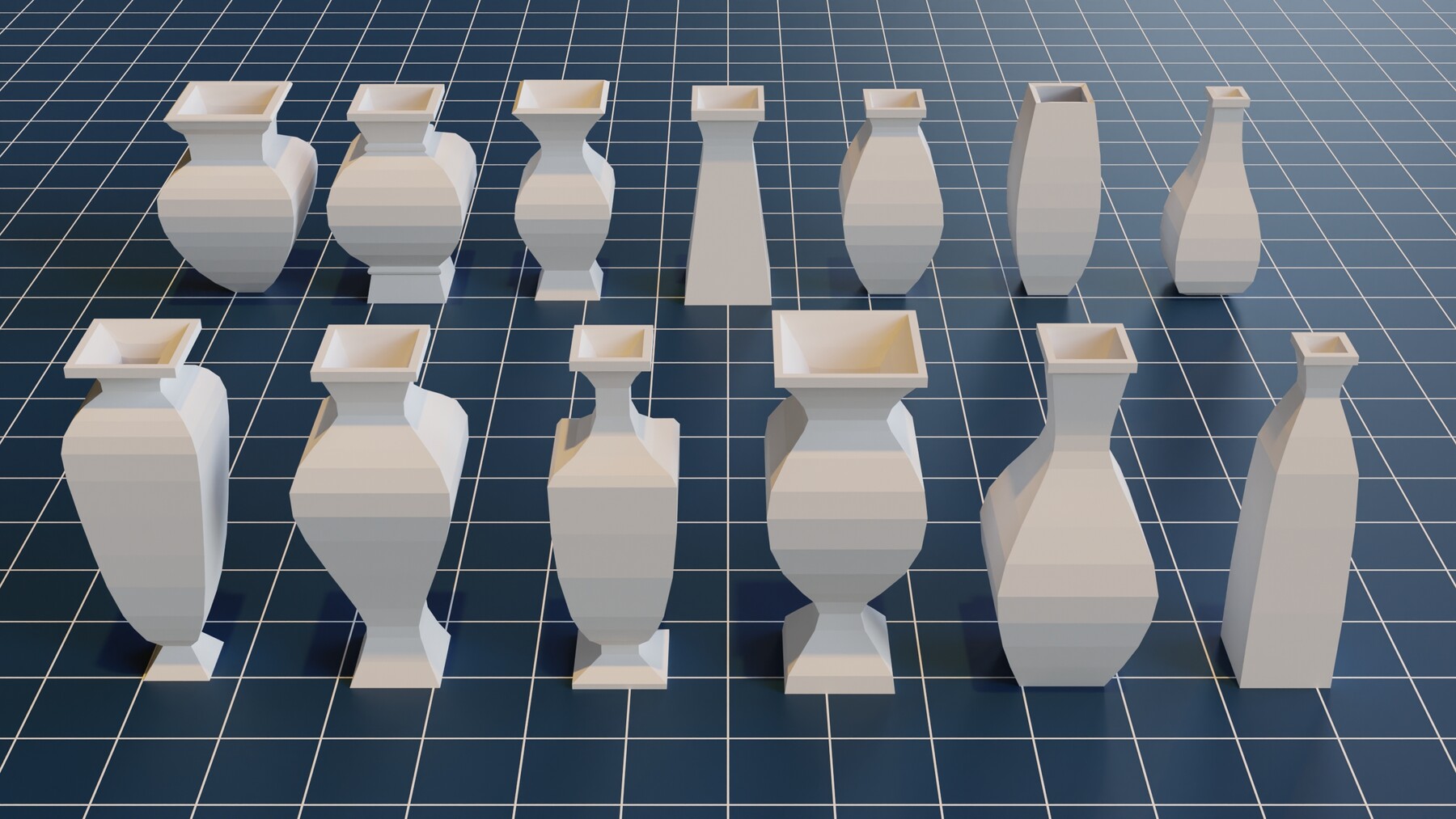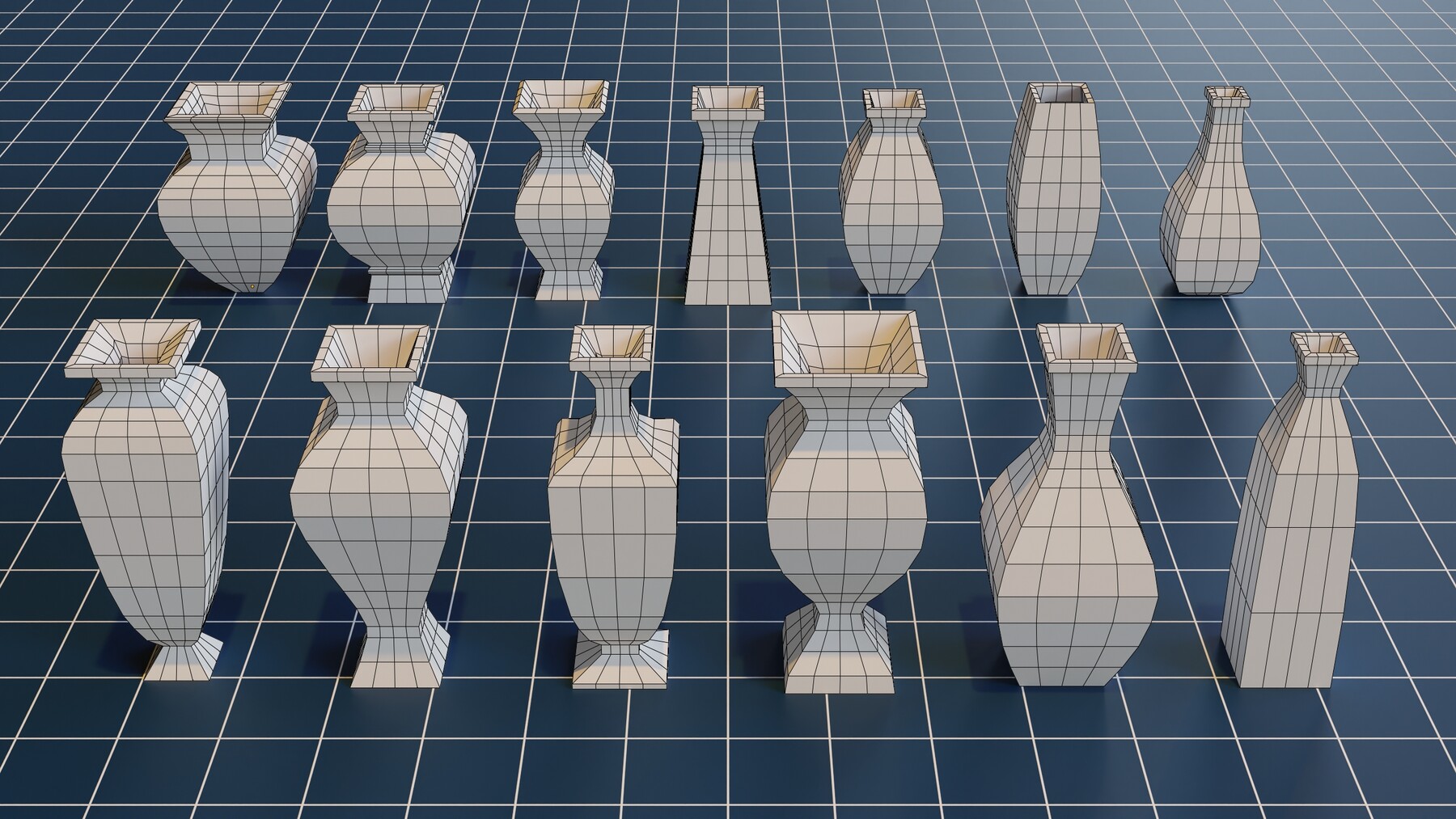 Twenty six base meshes of common vase shapes in both high and low poly versions. Evenly split between square and circular profiles, you will always have that perfect basic vase for whatever scene you are creating. Add your own material to make it yours or use them as is. The options are endless! 
Assets come in both a Blend file and OBJ. No textures included.