Antique Pedestal Table 003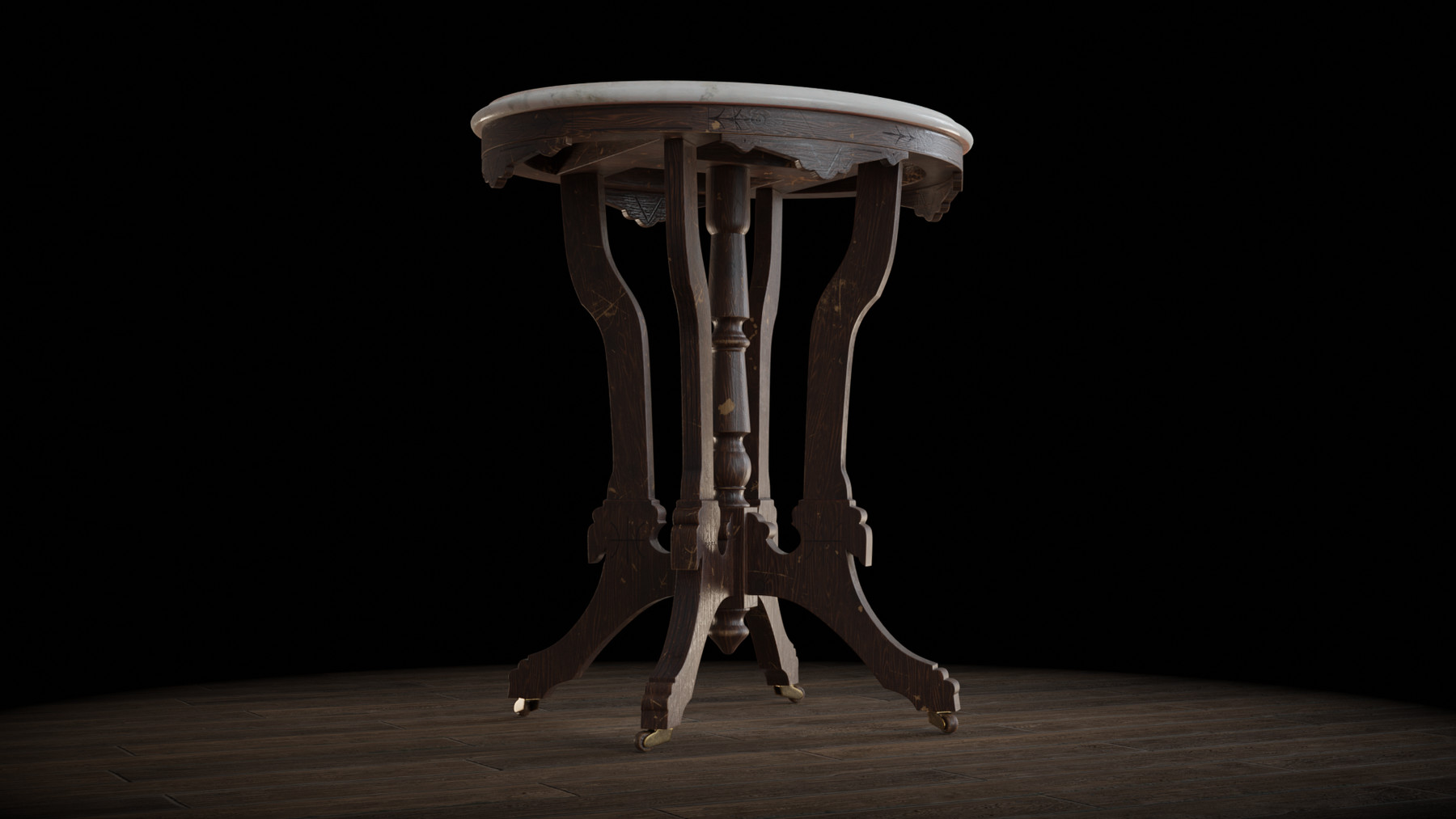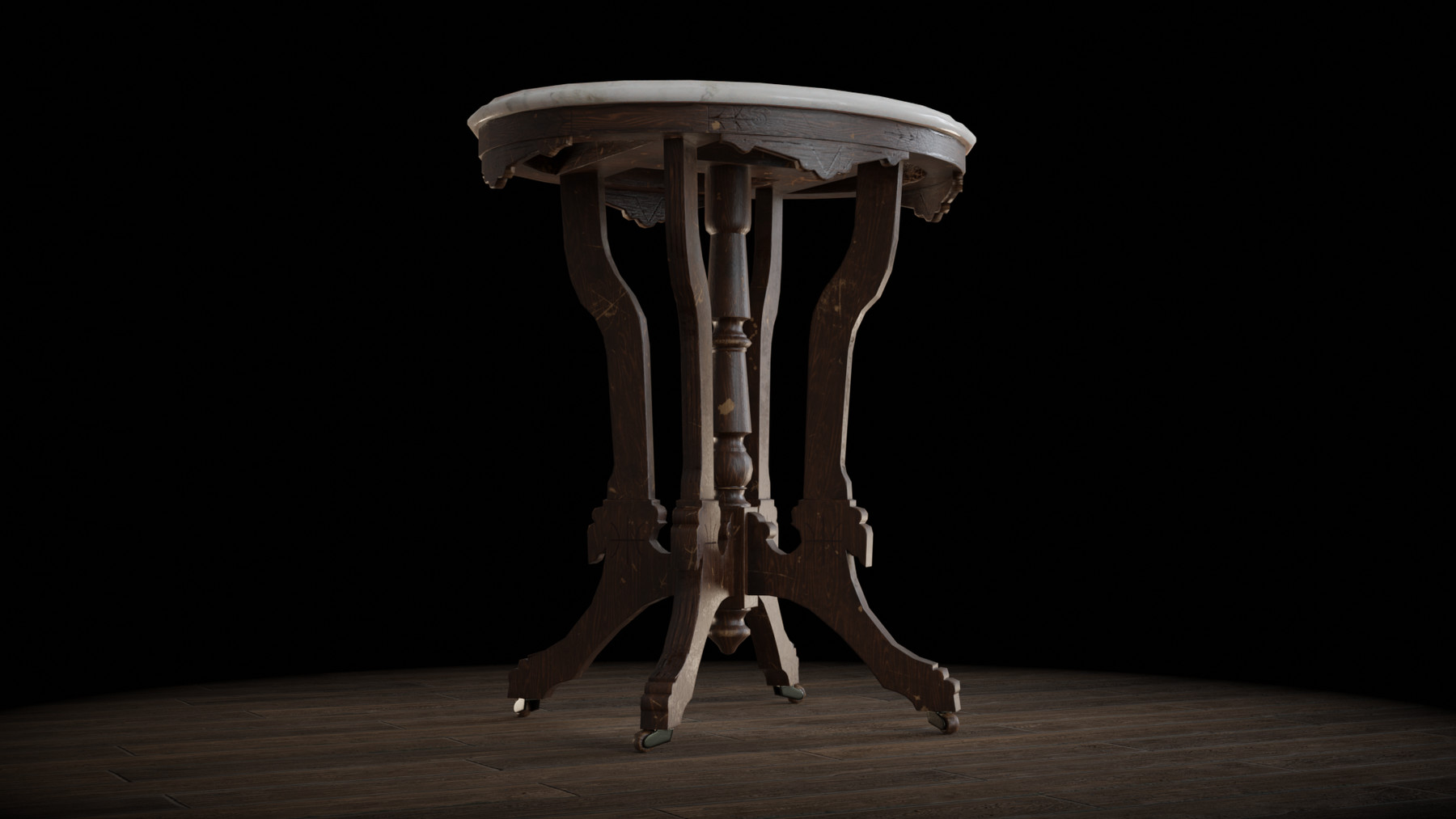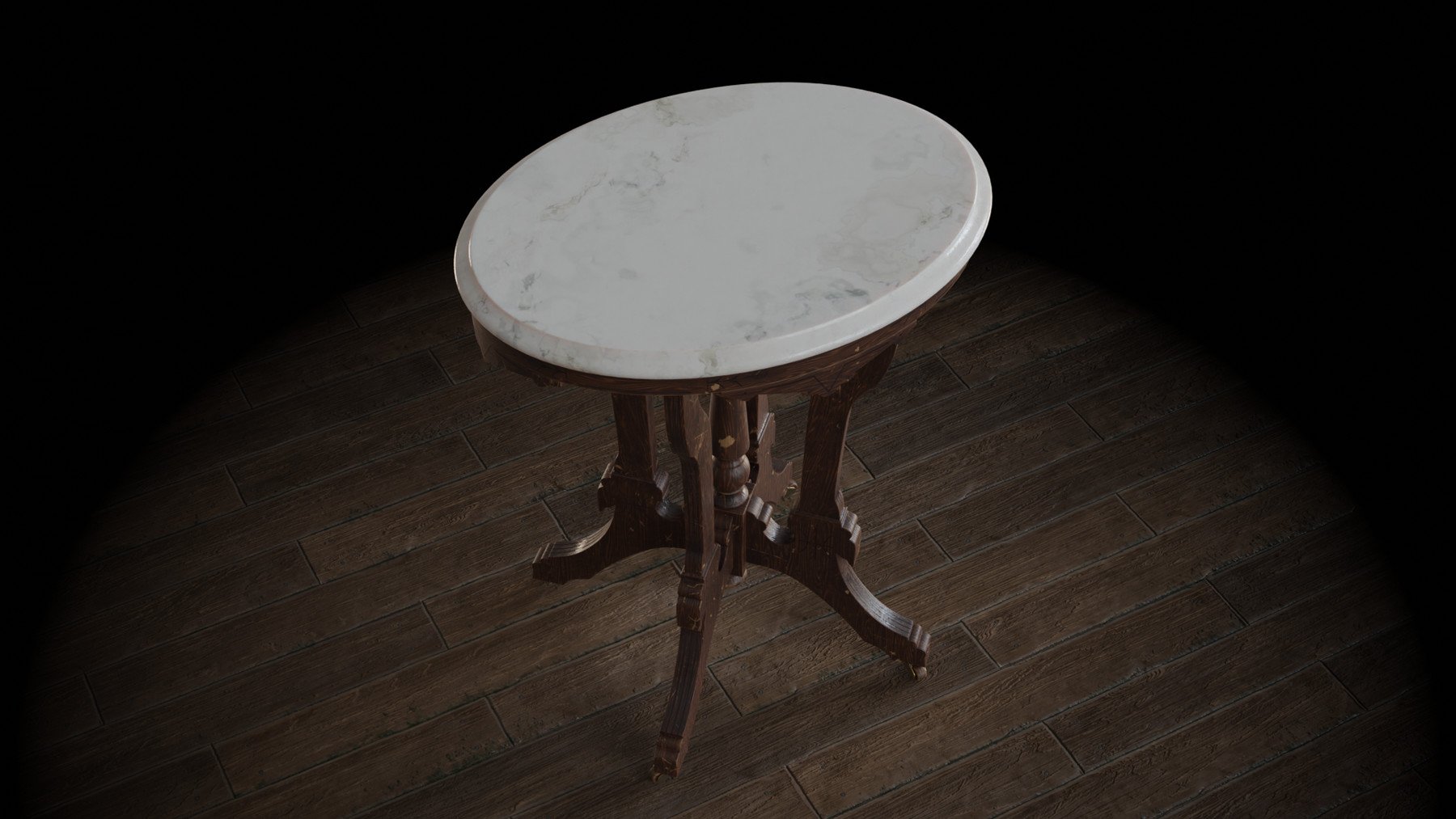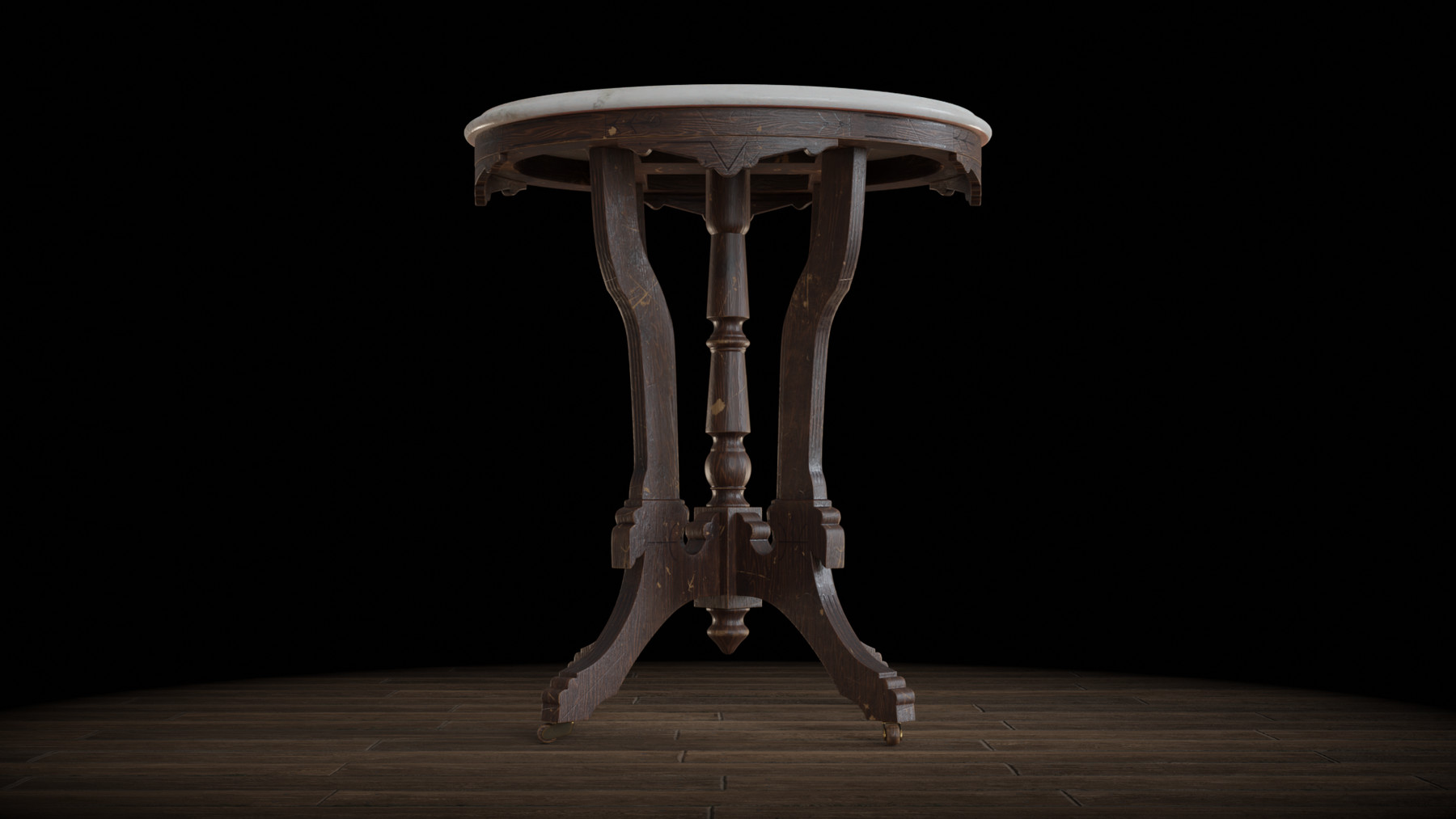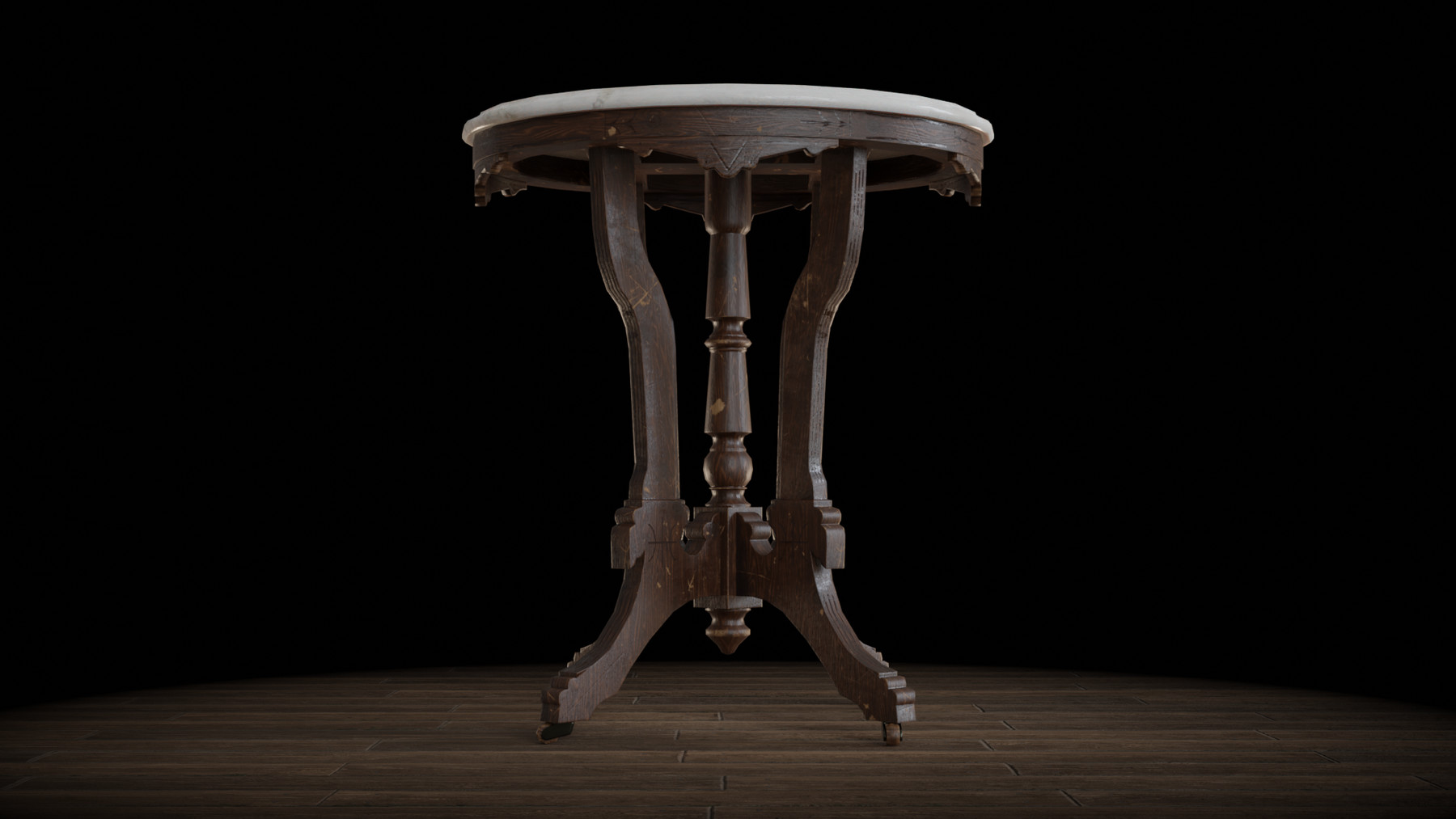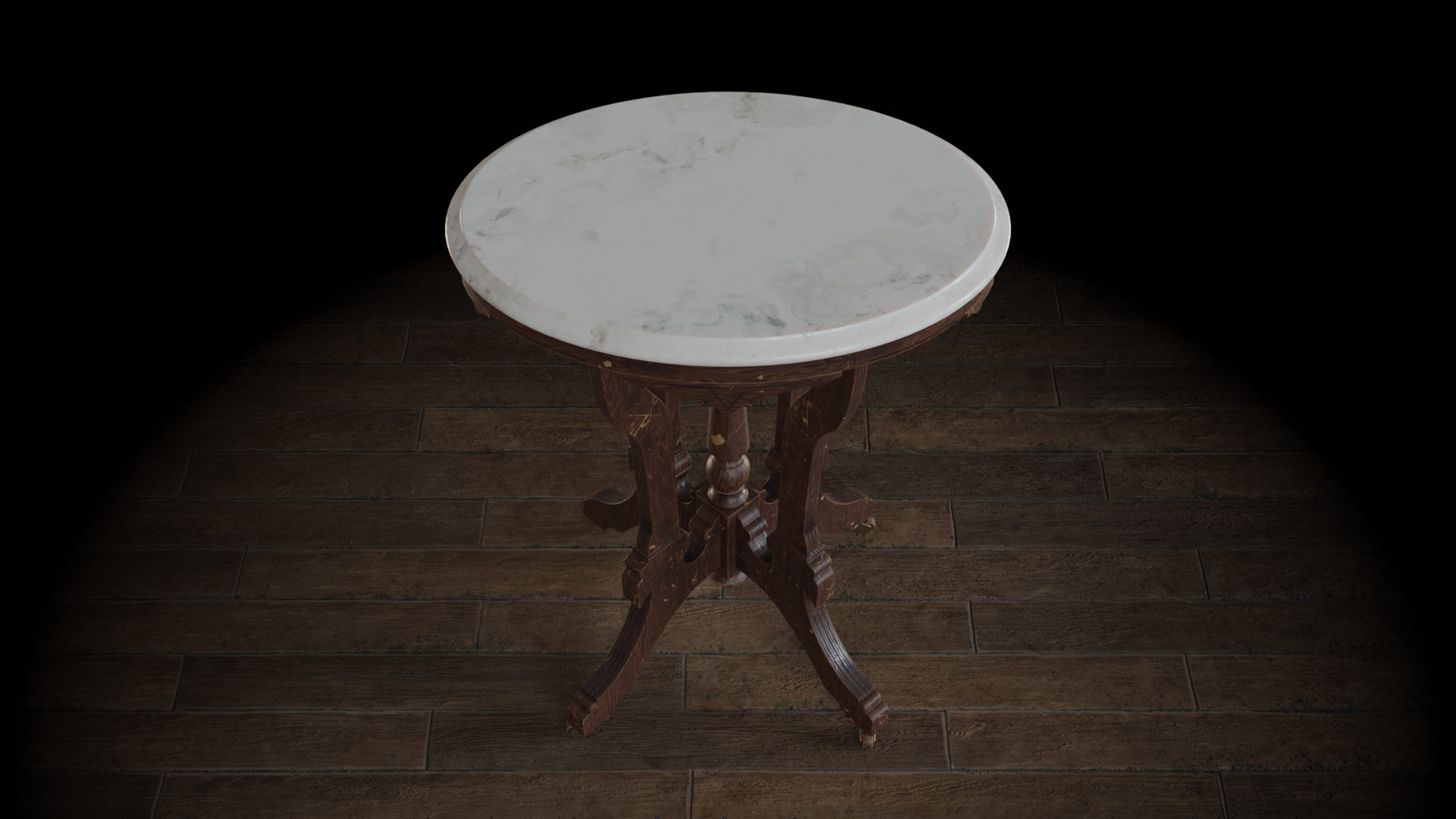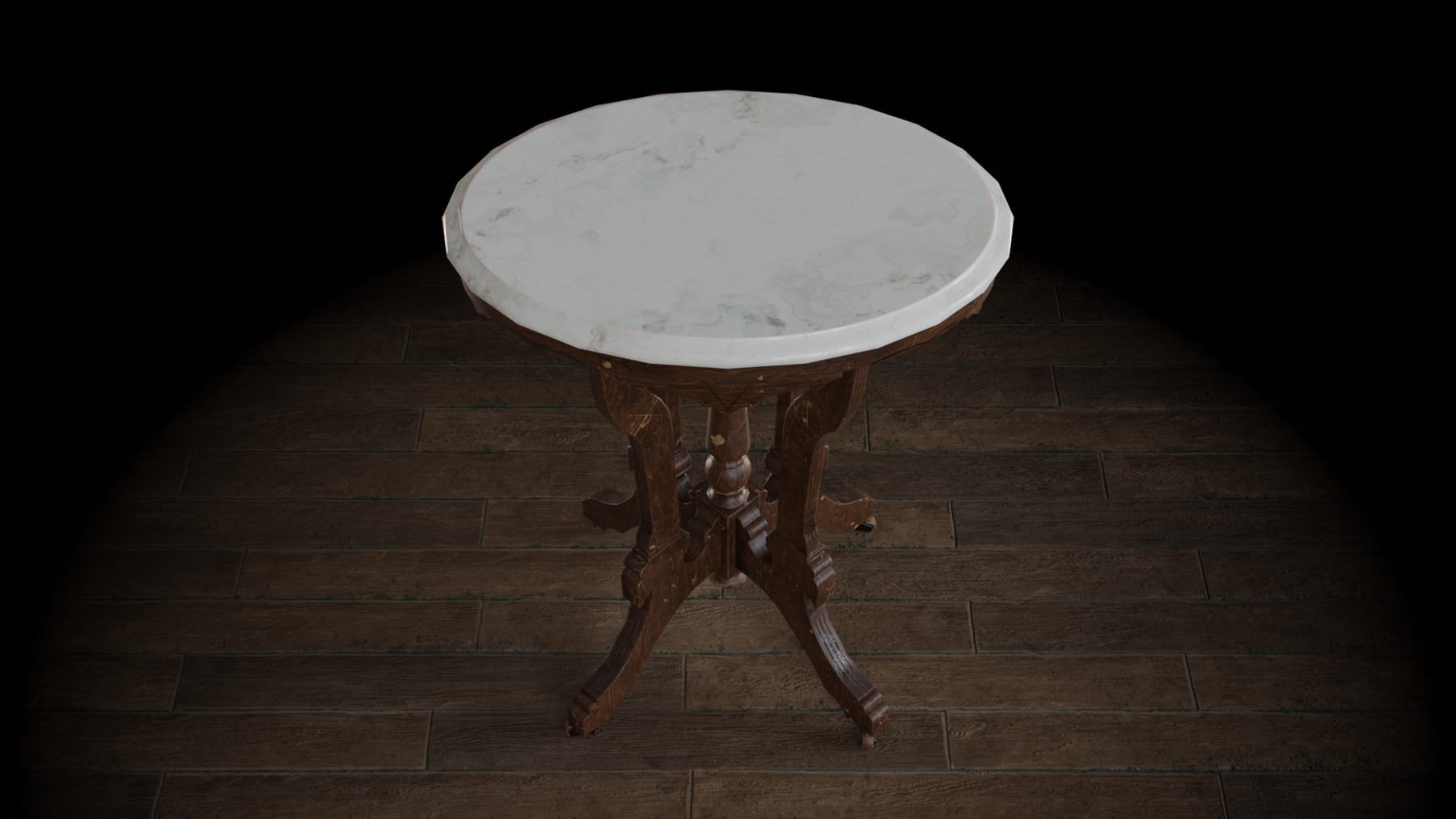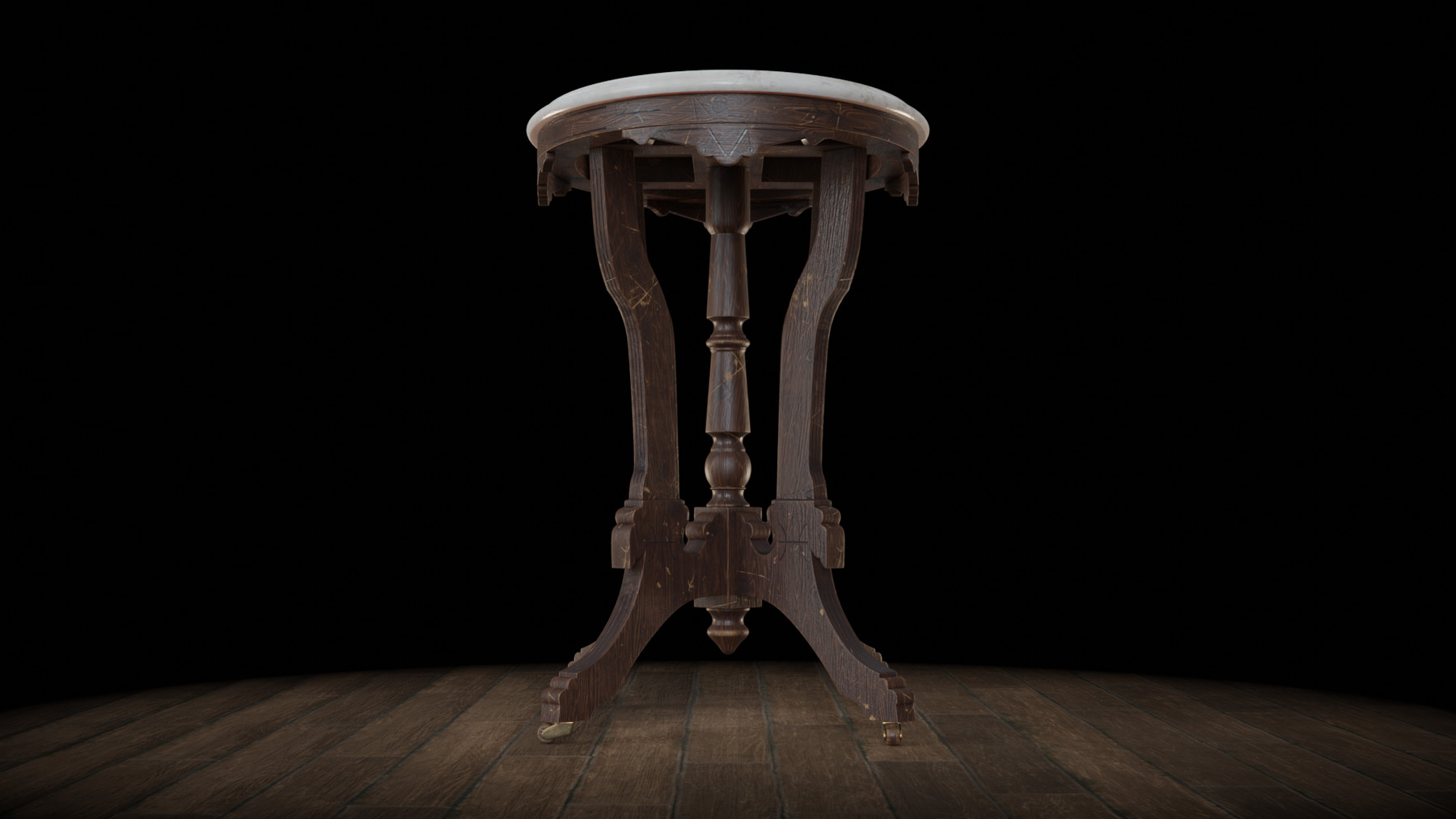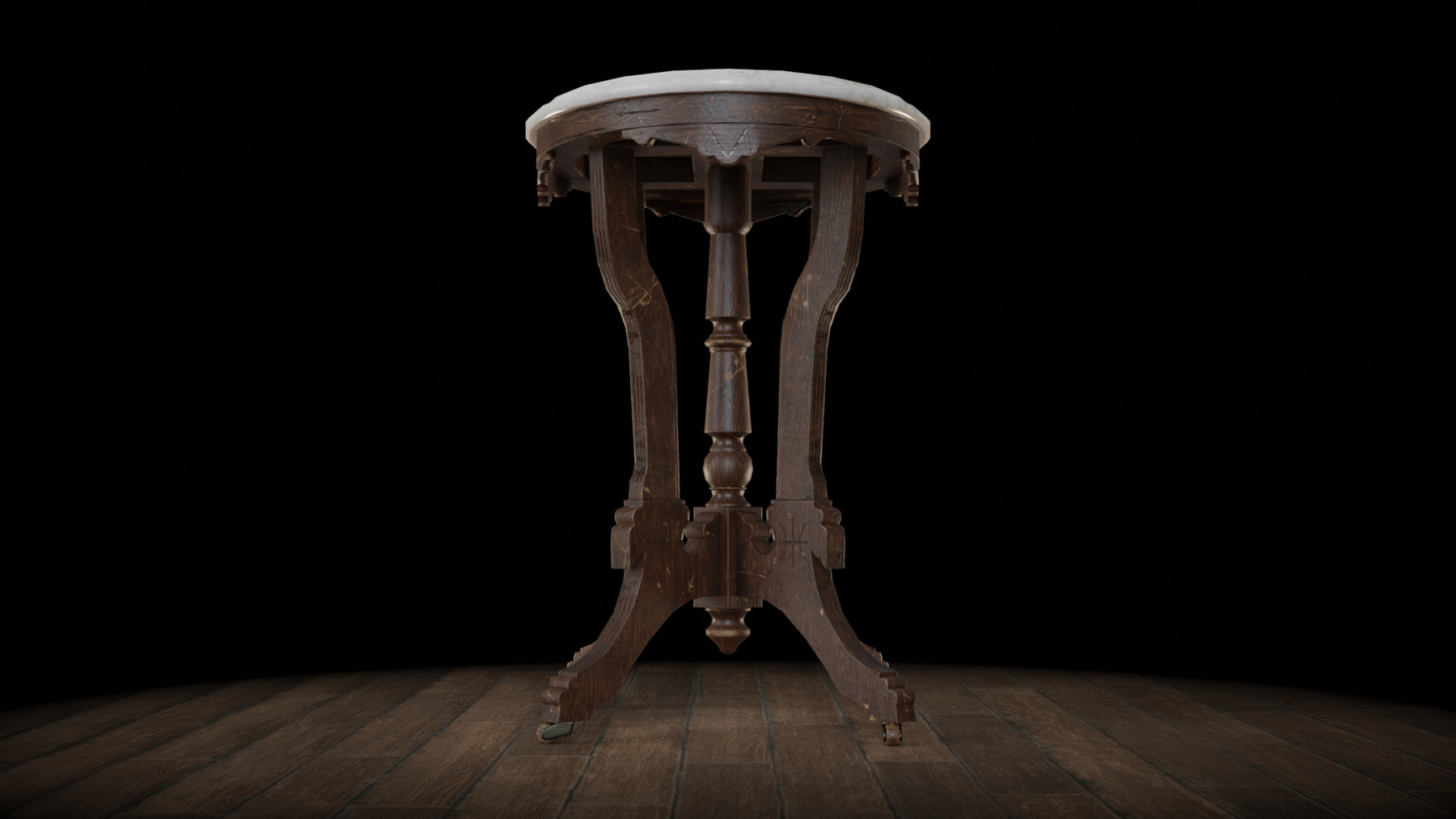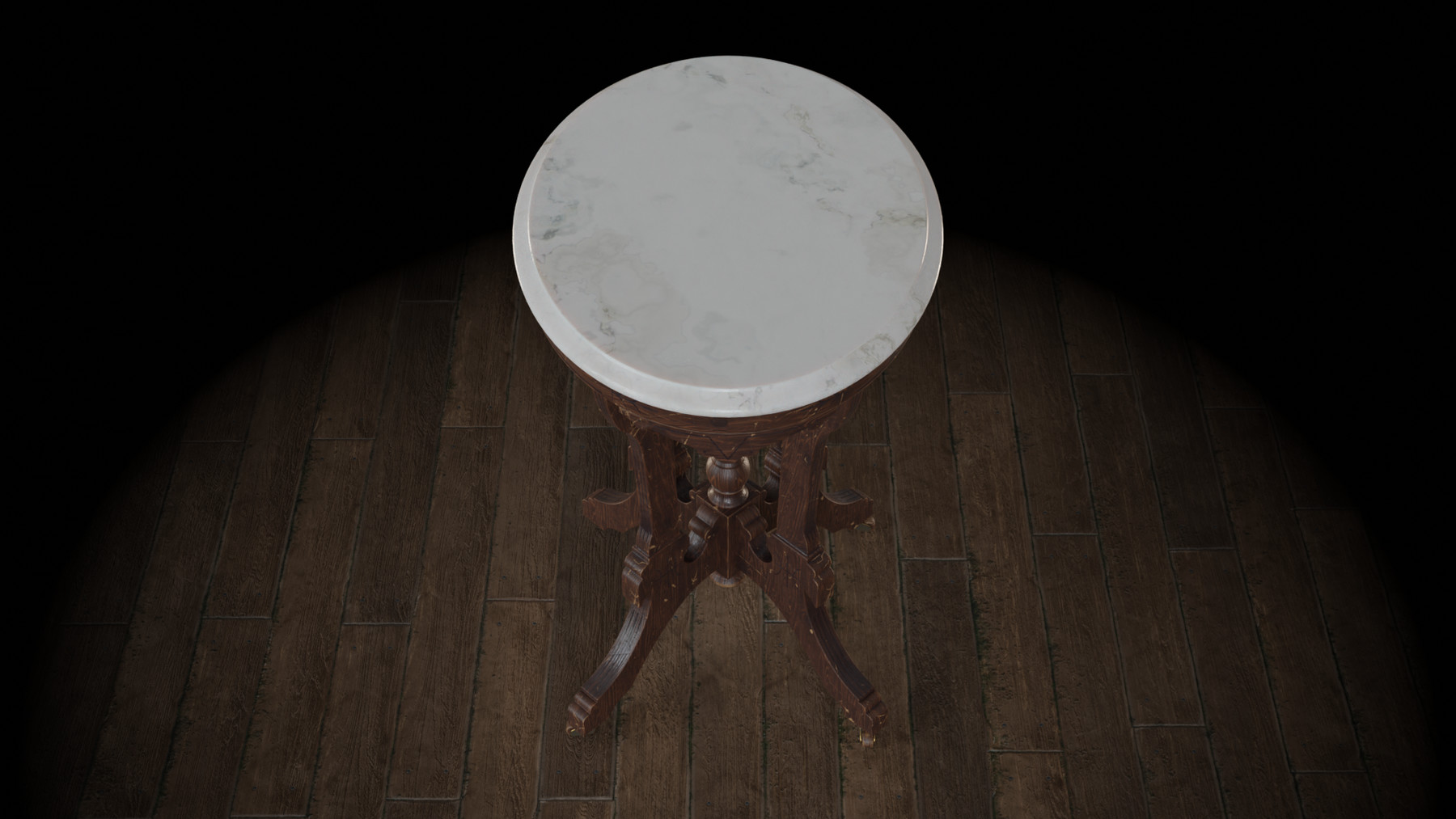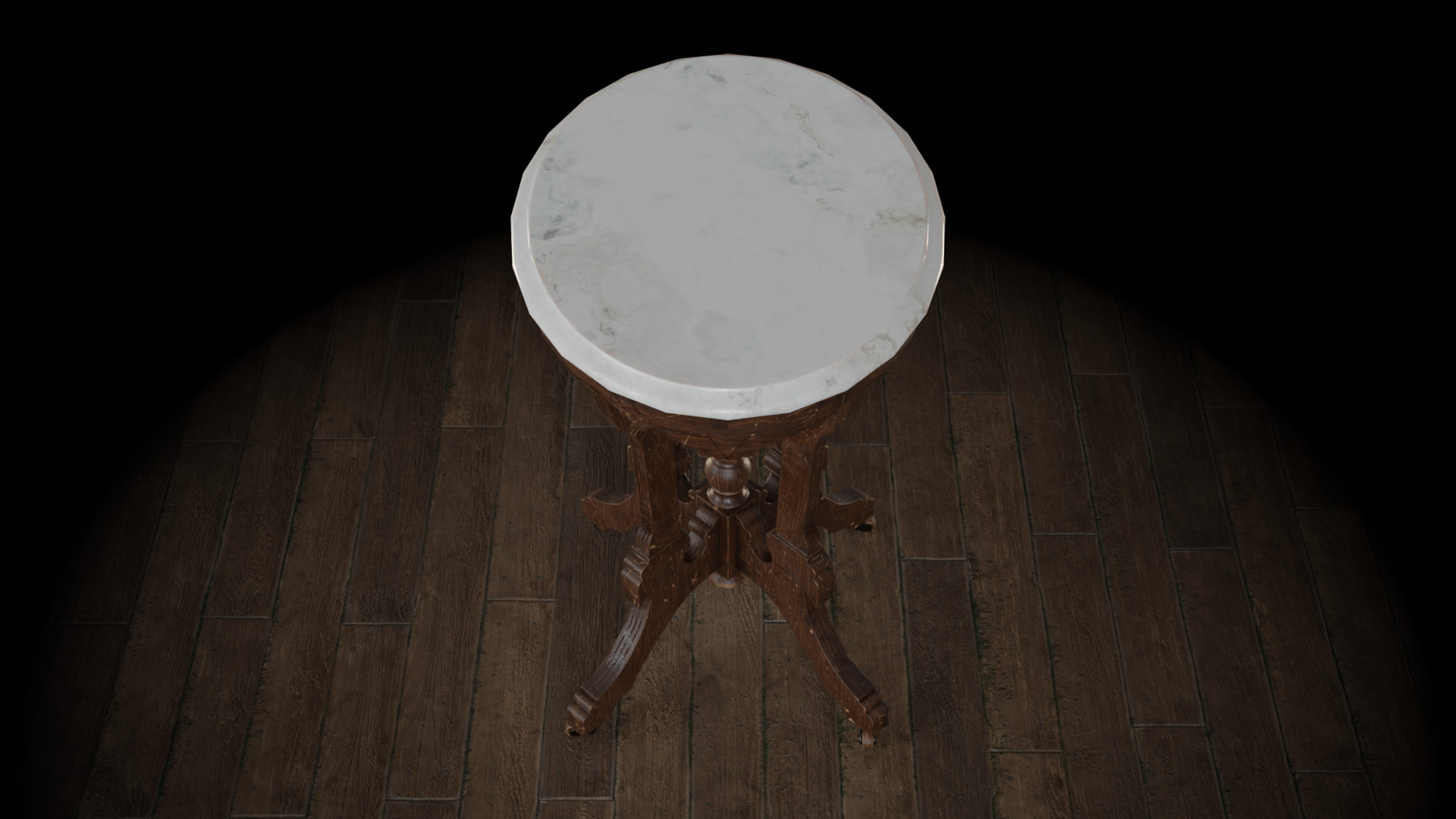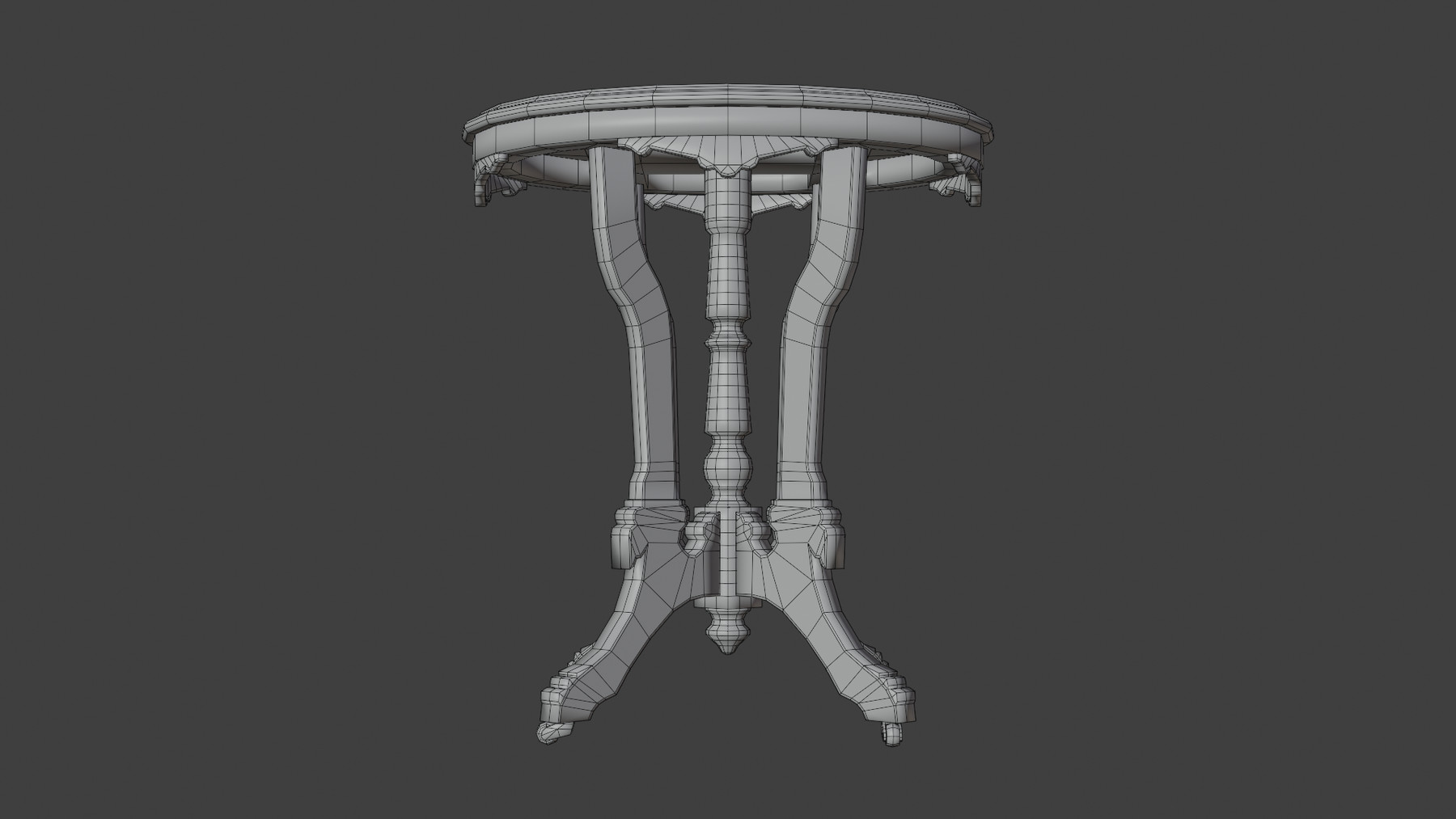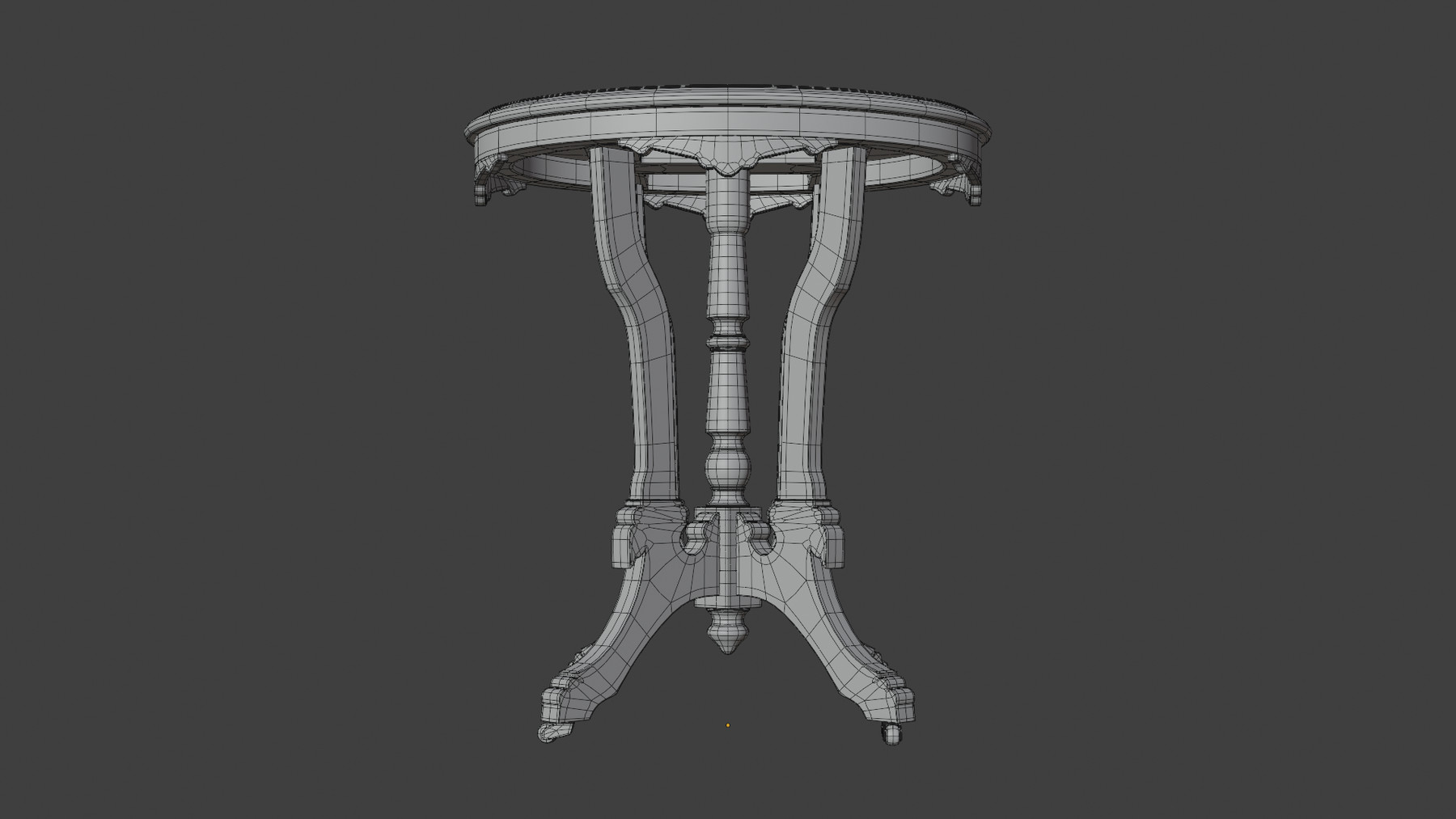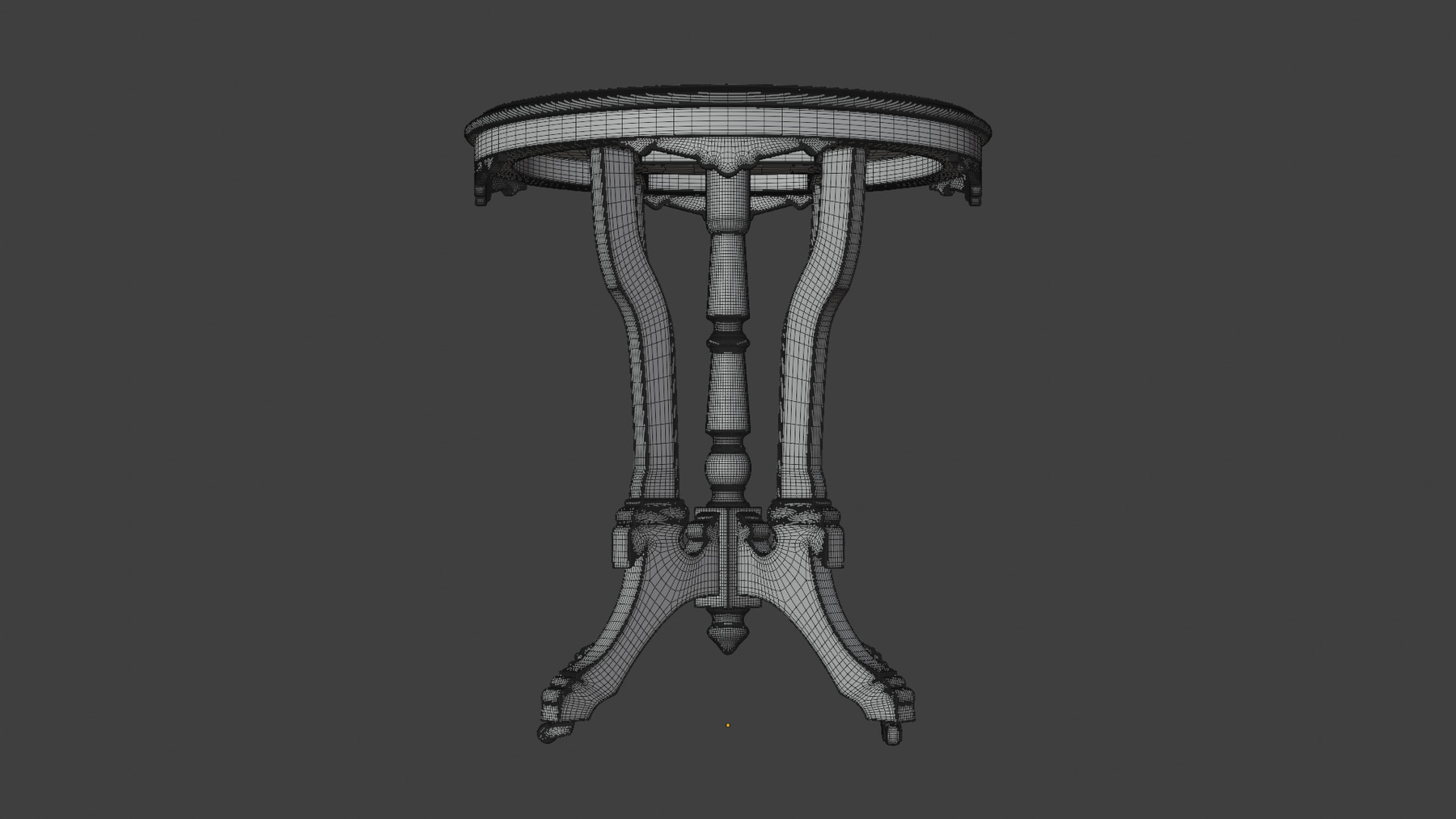 Beautifully recreated history
Creating accurate representations of the graceful curves and fine craftsmanship represented in furniture from the late 1800s and early 1900s can be a challenge. That's why I have spent the time to recreate every aspect of this pedestal table with meticulous attention to physical and historical detail.

About the models
This product includes two variants of a pedestal table in the Victorian style. One high poly mesh, and on low poly. At 41,788 all quad faces, the high poly mesh captures every graceful curve and rigid corner. The low poly variant, also all quad topology, contains 4,084  faces. Their 2K PBR material set makes every detail of wear and tear visible to see.  Each is modeled to real world scale for a perfect fit in any old world scene needing beautiful, accurate furniture.

A little more detail.
The files you will be downloading are OBJ files, as well as a .blend file including all diffuse, normal, roughness, emission, and transparency maps. All texture files were procured through one or more of the repositories searched by Textures.One and are licensed under creative commons. Feel free to export them for any use.

How to use
1. From your working scene, click File.
2. Select Link or Append
3. Browse to the location where the blend file has been saved and click it.
4. Select Objects and double-click the object(s) you want in your scene.